When:
February 7, 2020 @ 9:00 am – February 9, 2020 @ 5:00 pm
2020-02-07T09:00:00-07:00
2020-02-09T17:00:00-07:00
Where:
TBA - Phoenix Metro

Cost:
First 10 Registrants:$380, Then $480 until 1 month prior, then $620
Contact:
Marlo Archer
602-456-1889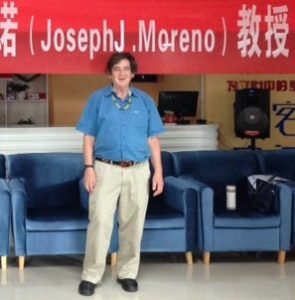 Will need 15 registrations by Dec. 7 to hold this workshop.
"The Sources of the Creative Arts Therapies in Traditional Healing Practices and Applications to Modern Psychotherapy"
Three-day workshop on
"Acting Your Inner Music: Music Therapy and Psychodrama and Related Group Therapy Processes"
Program Outline:
Day One
Introduction to music therapy
Sources of the creative arts therapies, music, art, dance and drama in the traditional healing practices of indigenous cultures around the world
Music and imagery: part one
Music and imagery: part two
Day Two
Music and psychodrama
Music improvisation as a projective technique in individual and group psychotherapy
Music therapy with developmentally disabled and autistic children
Clinically adapted musical instruments
Music and art therapy: part one
Day Three
Music and art therapy: part two
Music therapy at end of life
Multicultural music therapy: music therapy and the blues
Music and dance therapy: parts one, two and three
Biography:
Professor Moreno has had a broad education in music, music therapy and Psychodrama. He has carried out extensive clinical practice in all of these areas, served as a music therapy professor for more than thirty years, and is author of the books" Acting Your Inner Music: Music Therapy and Psychodrama" and "The Lives of Music Therapists: Profiles in Creativity" as well as numerous articles. He has presented his three-day workshops internationally, to date in fifty-seven countries, and has been the recipient of national awards from the American Association for Music Therapy and from the American Society for Group Therapy and Psychodrama. It should be noted that participation in this workshop does not require any special music background, and would be of value to all interested health professionals who would like to learn how to apply music therapy techniques to enrich the therapeutic possibilities in their clinical practices.