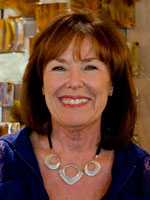 Credentials: Certified Psychodramatist, EMDRIA Approved Consultant & HAP Facilitator, Trained Emotionally Focused Couples Therapist, Certified Sex Addiction Counselor, Licensed Professional Counselor, and Licensed Independent Substance Abuse Counselor.
Work Setting: Private Practice.
First Psychodrama Experience: As an intern at Psychological Counseling Services in 1997, I was transfixed as I watched Marcie Edmonds direct Psychodrama. I played an auxiliary role (deceased Mom in casket) while the protagonist said what she had never been able to say. The moment of catharsis led to a catharsis of insight and change. At that moment, I knew I wanted to learn how to direct.
Favorite psychodrama moment: My own personal work that helped me expand my role as "Mother". Ann Hale directed me on the Moreno Stage at Boughton Place.
CP Trainers: Dorothy Satten, Rebecca Waters
Also Trained by: Zerka Moreno, Mort Satten, Judy Swallow, Marlo Archer, Ann Hale and a whole host of trainers at Psychodrama conferences
Vision for API: Providing personal growth and training for professionals who will change the world through action methods
More About Soozi: http://soozibolte.com/